Registration only Available here: https://www.facebook.com/events/386789118841013/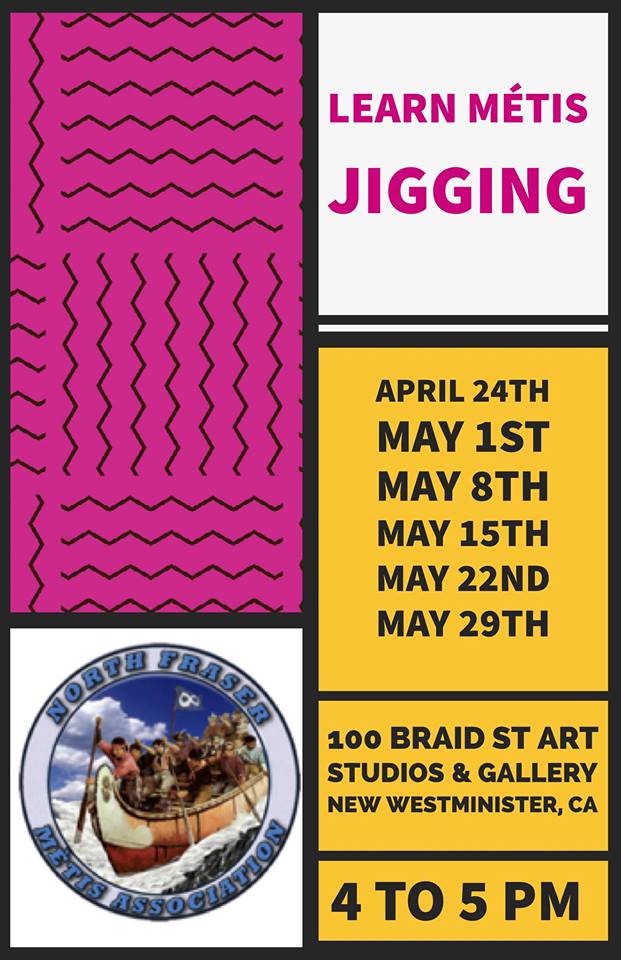 North Fraser Metis Association Youth Jigging Series
Come join the North Fraser Métis Association and learn Métis jigging, all ages are welcome. Instructed by V'ni Dansi, a Vancouver based traditional Métis and contemporary dance company, youth will be taught how to jig on the beautiful wooden floors of 100 Braid St Art Studio & Gallery. Plus there will be a live fiddler!

Registration is free and will be on a first come first served as there are limited spots. Please fill out the registration form on link:

https://docs.google.com/forms/d/e/1FAIpQLSf9m7LqXSdZ3VPl1nDTD1TL5APX2KRHseGHZ6tLrG4jlEPeEA/viewform?usp=sf_link

If you have any questions please feel free to send them to tristandjeffery@gmail.com.

Registration will close Monday April 22nd at 5:00pm.

A big thank you to ISPARC Honour Your Health Challenge and UPIP for providing support.

We look forward to seeing you!